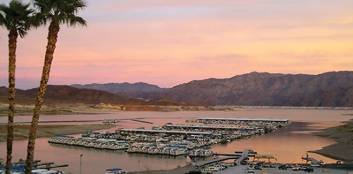 Experience Lake Mead
Lake Mead is the largest man-made lake in the United States & less than an hour from Las Vegas...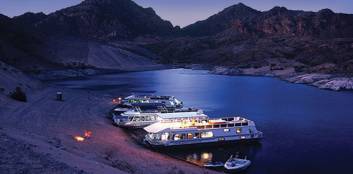 Select your Houseboat
Lake Mead has a diverse fleet of houseboats from economy class to high-end luxury. Select the option that is right for you...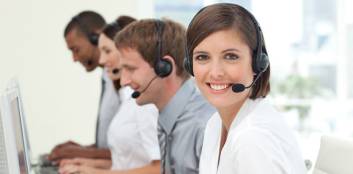 Talk with an Expert
Let the knowledgeable experts at HouseboatReservations.com help you to plan your perfect houseboat vacation...

Houseboat Vacation on Lake Mead
People who are on a vacation at Lake Mead may like to explore the waters by going diving. The fact of the matter is that after the waters covered the land around the Hoover Dam, there were changes that occurred to rocks and other objects underwater. In addition to this, there have been planes that have sunk to the bottom of the lake. In 1948, a B-29 Superfortress bomber crashed into Lake Mead. Much of the plane has been preserved in the water, such as the tail, cockpit and a couple engines. It is a popular place to visit. The site itself is located within the Lake Mead National Recreation Area. Various geological sites can be quite intriguing for people who are just beginning to dive.