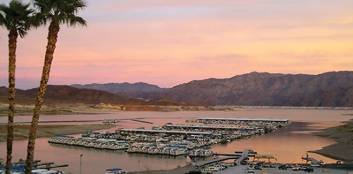 Experience Lake Mead
Lake Mead is the largest man-made lake in the United States & less than an hour from Las Vegas...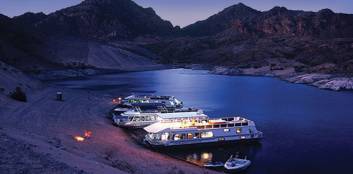 Select your Houseboat
Lake Mead has a diverse fleet of houseboats from economy class to high-end luxury. Select the option that is right for you...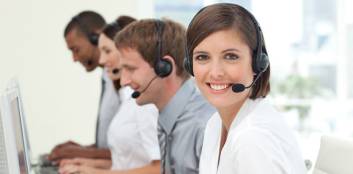 Talk with an Expert
Let the knowledgeable experts at HouseboatReservations.com help you to plan your perfect houseboat vacation...

Lake Mead
Lake Mead is the largest reservoir in the United States in maximum water capacity. It is on the Colorado River about 24 mi (39 km) from the Strip southeast of Las Vegas, Nevada, in the states of Nevada and Arizona. Formed by the Hoover Dam, Lake Mead is 112 miles (180 km) long when the lake is full, has 759 miles (1,221 km) of shoreline, is 532 feet (162 m) at greatest depth, with a surface elevation of 1,221.4 feet (372.3 m) above sea level, and has 247 square miles (640 km2) of surface, and when filled to capacity, 28 million acre feet (35 km3) of water. However, the lake has not fully reached this capacity since 1983 due to a combination of drought and increased water demand.