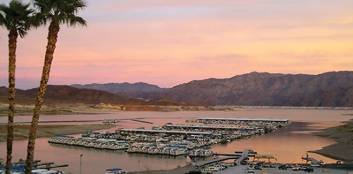 Experience Lake Mead
Lake Mead is the largest man-made lake in the United States & less than an hour from Las Vegas...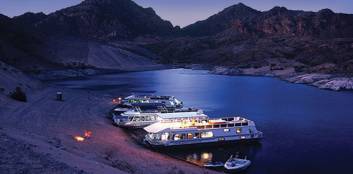 Select your Houseboat
Lake Mead has a diverse fleet of houseboats from economy class to high-end luxury. Select the option that is right for you...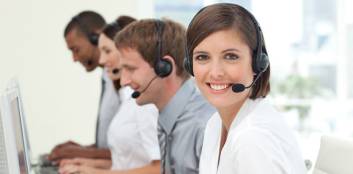 Talk with an Expert
Let the knowledgeable experts at HouseboatReservations.com help you to plan your perfect houseboat vacation...

Lake Mead
Lake Mead offers many types of recreation to locals and visitors. Boating is the most popular. Additional activitinclude fishing, water skiing, swimming and sunbathing. There are five marinas on the lake: Forever Resorts at Callville Bay, Echo Bay, and Temple Bar Marina; and Las Vegas Boat Harbor along with Lake Mead Marina in Hemenway Harbor which are family owned and operated. The area also has many coves with rocky cliffs and sandy beaches. There are several small to medium-sized islands in the lake area depending on the water level. In addition, the Alan Bible Visitor Center has a small cactus garden of plants native to the Mojave Desert.