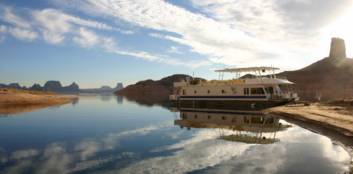 Experience Lake Powell
Houseboating on Lake Powell is an experience unlike any you have had before. Find out what makes it so special...
Select your Houseboat
Lake Powell has a diverse fleet of houseboats from economy class to high-end luxury. Select the option that is right for you...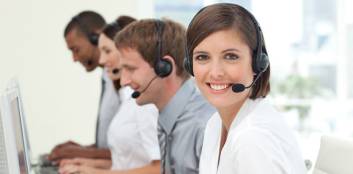 Talk with an Expert
Let the knowledgeable experts at HouseboatReservations.com help you to plan your perfect houseboat vacation...

Lake Powell Marinas and Activities
There are also several marinas in the area where the core of the recreational activities lie. Some of the most popular Lake Powell marinas include Lee's Ferry sub-district, Antelope Point Marina, Halls Crossing, Utah Marina, Bullfrog Marina, and Hite Marina. At these marinas, visitors can access Lake Powell houseboat rentals and other rentals that may increase their fun on vacation. Though there may be jet skis and other water activities, Lake Powell houseboats are some of the most popular.
People who are visiting Lake Powell, Nevada on vacation may want to rent a Lake Powell boat and make the most of their vacation. These people can really soak up the sun and fully enjoy their vacation experience.