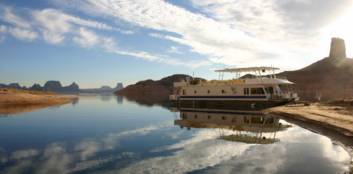 Experience Lake Powell
Houseboating on Lake Powell is an experience unlike any you have had before. Find out what makes it so special...
Select your Houseboat
Lake Powell has a diverse fleet of houseboats from economy class to high-end luxury. Select the option that is right for you...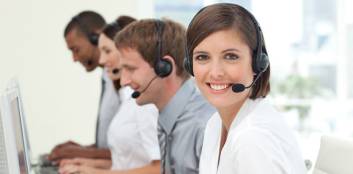 Talk with an Expert
Let the knowledgeable experts at HouseboatReservations.com help you to plan your perfect houseboat vacation...

Landscape of Lake Powell and Geography of the Area
Lake Powell is surrounded by mountainous terrain that is absolutely gorgeous during the summer. It's the desert. So, visitors can expect the mountain terrains to be comprised of Navajo and Windgate sandstone. The rust, chocolate, and orange striated stone is a beautiful contrast to the beautiful blue skies and waters of Lake Powell. While sitting in the boat and looking around at the gorgeous landscape, it will be an ideal escape. Depending on the time of year visitors go, it can be quiet and serene.