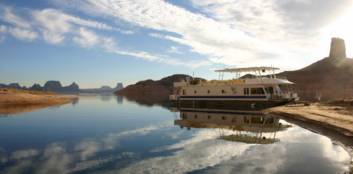 Experience Lake Powell
Houseboating on Lake Powell is an experience unlike any you have had before. Find out what makes it so special...
Select your Houseboat
Lake Powell has a diverse fleet of houseboats from economy class to high-end luxury. Select the option that is right for you...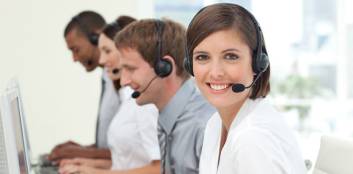 Talk with an Expert
Let the knowledgeable experts at HouseboatReservations.com help you to plan your perfect houseboat vacation...

About Lake Powell
Lake Powell in Utah has nearly 3 million visitors annually. Many people come to explore the 96 major canyons in the area, most of which can only be accessed by a water craft. Lake Powell has 1,960 miles of shoreline – more than the length of the entire West Coast! This lake is more than 400 feet deep and the water ranges in temperature from 64 degrees to 84 degrees F. Nearby cities include Las Vegas, Cedar City, Duck Creek Village, Brian Head, Kanab, Salt Lake City, Springdale, and St. George.