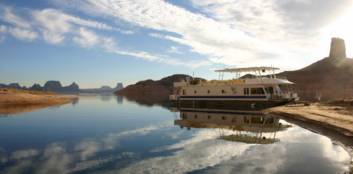 Experience Lake Powell
Houseboating on Lake Powell is an experience unlike any you have had before. Find out what makes it so special...
Select your Houseboat
Lake Powell has a diverse fleet of houseboats from economy class to high-end luxury. Select the option that is right for you...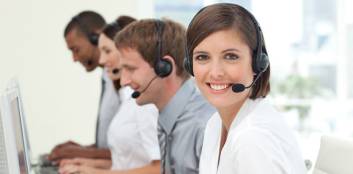 Talk with an Expert
Let the knowledgeable experts at HouseboatReservations.com help you to plan your perfect houseboat vacation...

About Lake Powell
Lake Powell Nevada was created by flooding Glen Canyon with the waters of Glen Canyon Dam and was named after John Wesley Powell who was a one-armed American Civil War veteran. It is, currently, the largest reservoir in the United States in terms of the capacity of water held, and it's the second largest man-made reservoir in terms of maximum water capacity. It is located along the Colorado River between the border of Utah and Arizona. Annually, the area receives two million visitors and is a major vacation location.