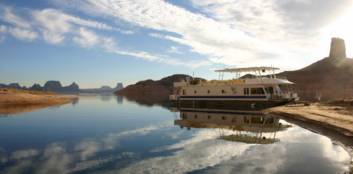 Experience Lake Powell
Houseboating on Lake Powell is an experience unlike any you have had before. Find out what makes it so special...
Select your Houseboat
Lake Powell has a diverse fleet of houseboats from economy class to high-end luxury. Select the option that is right for you...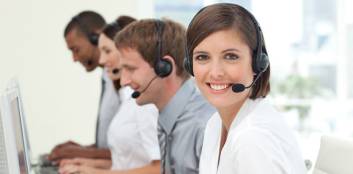 Talk with an Expert
Let the knowledgeable experts at HouseboatReservations.com help you to plan your perfect houseboat vacation...

Enjoy Lake Powell
Tourists enjoy camping, biking, water skiing, hiking, kayaking, jetskiing, boating and fishing on Lake Powell. The predominant fish found in the lake are Largemouth & Smallmouth Bass, Striped Bass, Walleye, Catfish, Rainbow Trout, Crappie, and Bluegill. There are many national parks around Lake Powell. The Grand Canyon, Arches National Park, Bryce Canyon National Park, Canyonlands National Park, Capitol Reef National Park, Zion National Park, and the Escalante Grand Staircase National Monument are all located close to the lake.