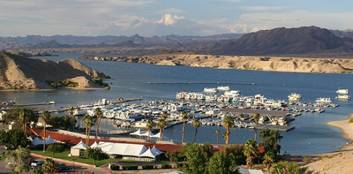 Experience Lake Mohave
Houseboating on Lake Mohave is a thrilling and unforgettable adventure. Learn more about what makes Mohave so special...
Select your Houseboat
Lake Mohave has a diverse fleet of houseboats from economy class to high-end luxury. Select the option that is right for you...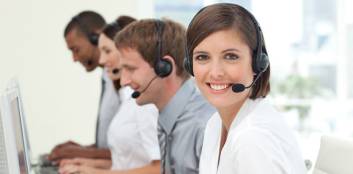 Talk with an Expert
Let the knowledgeable experts at HouseboatReservations.com help you to plan your perfect houseboat vacation...

Lake Mohave History
Lake Mohave is a reservoir formed by Davis Dam on the Colorado River, which defines the border between Nevada and Arizona in the United States. The lake lies at an elevation of 647 feet (197 m) near Laughlin, Nevada, Searchlight, Nevada, Cottonwood Cove, Nevada, and Bullhead City, Arizona, about 67 miles (108 km) downstream from Hoover Dam. The lake and adjacent lands forming its shoreline are part of the Lake Mead National Recreation Area administered by the U.S. National Park Service. Lake Mohave encompasses 28,260 acres of water. It is a much larger, deeper, and cleaner lake than Lake Havasu, although not as crowded or well-known. The water then flows into Lake Havasu.