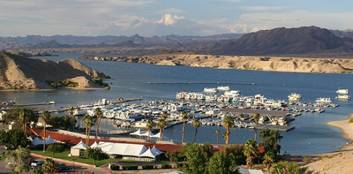 Experience Lake Mohave
Houseboating on Lake Mohave is a thrilling and unforgettable adventure. Learn more about what makes Mohave so special...
Select your Houseboat
Lake Mohave has a diverse fleet of houseboats from economy class to high-end luxury. Select the option that is right for you...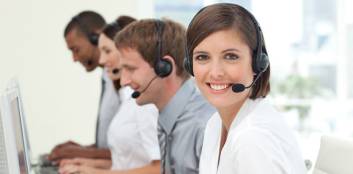 Talk with an Expert
Let the knowledgeable experts at HouseboatReservations.com help you to plan your perfect houseboat vacation...

Resorts and Recreation
There are two resorts on Lake Mohave: Cottonwood Cove and Lake Mohave Resort. Both resorts have lodging, campgrounds, restaurant, store, and marina with gas dock. Popular recreational activities in Lake Mohave are swimming, kayaking, fishing, boating, and skiing. There are kayaking, scuba diving, and fishing supplies in Bullhead City, which borders the southernmost point of Lake Mohave. Lake Mohave offers year-round recreational opportunities. Its clear water caters to boaters, swimmers, and fishermen while its desert rewards hikers, wildlife photographers, and roadside sightseers. It is also home to thousands of desert plants and animals, adapted to survive in an extreme place where rain is scarce and temperatures soar.