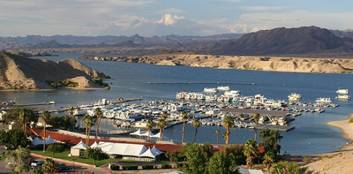 Experience Lake Mohave
Houseboating on Lake Mohave is a thrilling and unforgettable adventure. Learn more about what makes Mohave so special...
Select your Houseboat
Lake Mohave has a diverse fleet of houseboats from economy class to high-end luxury. Select the option that is right for you...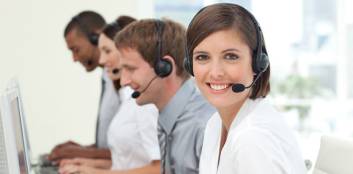 Talk with an Expert
Let the knowledgeable experts at HouseboatReservations.com help you to plan your perfect houseboat vacation...

Black Canyon
Black Canyon extends from the Hoover Dam to Willow Beach. They offer scenic rafting trips that carry you through the magnificent Colorado River. They also offer float trips and scenic tours in the canyon. It's a narrow waterway that provides the ultimate wilderness experience. However, vessels and personal watercrafts are prohibited on Sundays and Mondays. Black Canyon prohibits wakeboarding, skiing and houseboats on the water due to the narrow river environment.
Canoe down the 30-mile trail where you can stop at sandy beaches. You'll find active hot springs, colorful caves and plentiful coves to keep you entertained. Wildlife includes desert bighorn sheep that can be observed along the cliffs of the river. Black Canyon is a part of the National Water Trails System. It's located in the Lake Mead National Recreation Area and borders Arizona and Nevada. Kids can become a Junior Ranger by completing a few activities in the recreation area. Children under 10 must complete three activities found in the book to earn a badge.