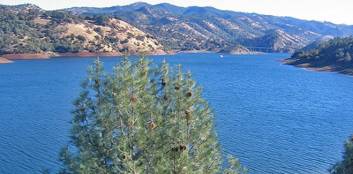 Experience Lake Don Pedro
Lake Don Pedro is the perfect place to get away, relax and play in central California. Discover why...
Select your Houseboat
Lake Don Pedro provides a variety of houseboats from economy class to high-end luxury. Select the option that is right for you...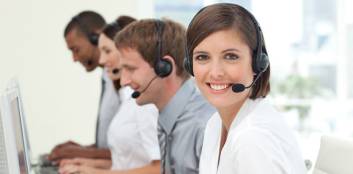 Talk with an Expert
Let the knowledgeable experts at Houseboat Reservations help you to plan your perfect houseboat vacation...

Don Pedro Lake History
The Turlock and Modesto irrigation districts completed construction of the original Don Pedro Dam in 1923. With a storage capacity of 289,000 acre feet, it was barely able to accommodate the irrigation needs of a single growing season. After numerous dry winters, the Districts decided to replace the original dam with a much larger one in order to store water necessary to bridge multiple dry years.
The City and County of San Francisco joined with the two irrigation districts in constructing what at the time was known as the New Don Pedro Project. The 'New' was formally dropped from its name after the old dam was inundated by the waters of the larger reservoir. Today, it is known simply as the Don Pedro Reservoir, Don Pedro Lake or Lake Don Pedro.
In exchange for its financial contribution to the construction of the Project, San Francisco obtained relief from upstream flood control responsibility on the Tuolumne River and gained greater flexibility in its upstream operations. By virtue of a complex banking and accounting arrangement, San Francisco may pre-release water into Don Pedro where it becomes the property of the Districts. With a 'credit' in the Don Pedro water bank, San Francisco may then divert upstream flows to which the Districts would otherwise be entitled. This arrangement helps to conserve the waters of the Tuolumne and maximize their beneficial use. San Francisco does not own any portion of the Don Pedro Project or the water in the reservoir. It also does not physically divert any water from the reservoir into its water system.